MSF RECONSTRUCTIVE SURGERY PROGRAMME
HEALING WAR WOUNDS IN THE MIDDLE EAST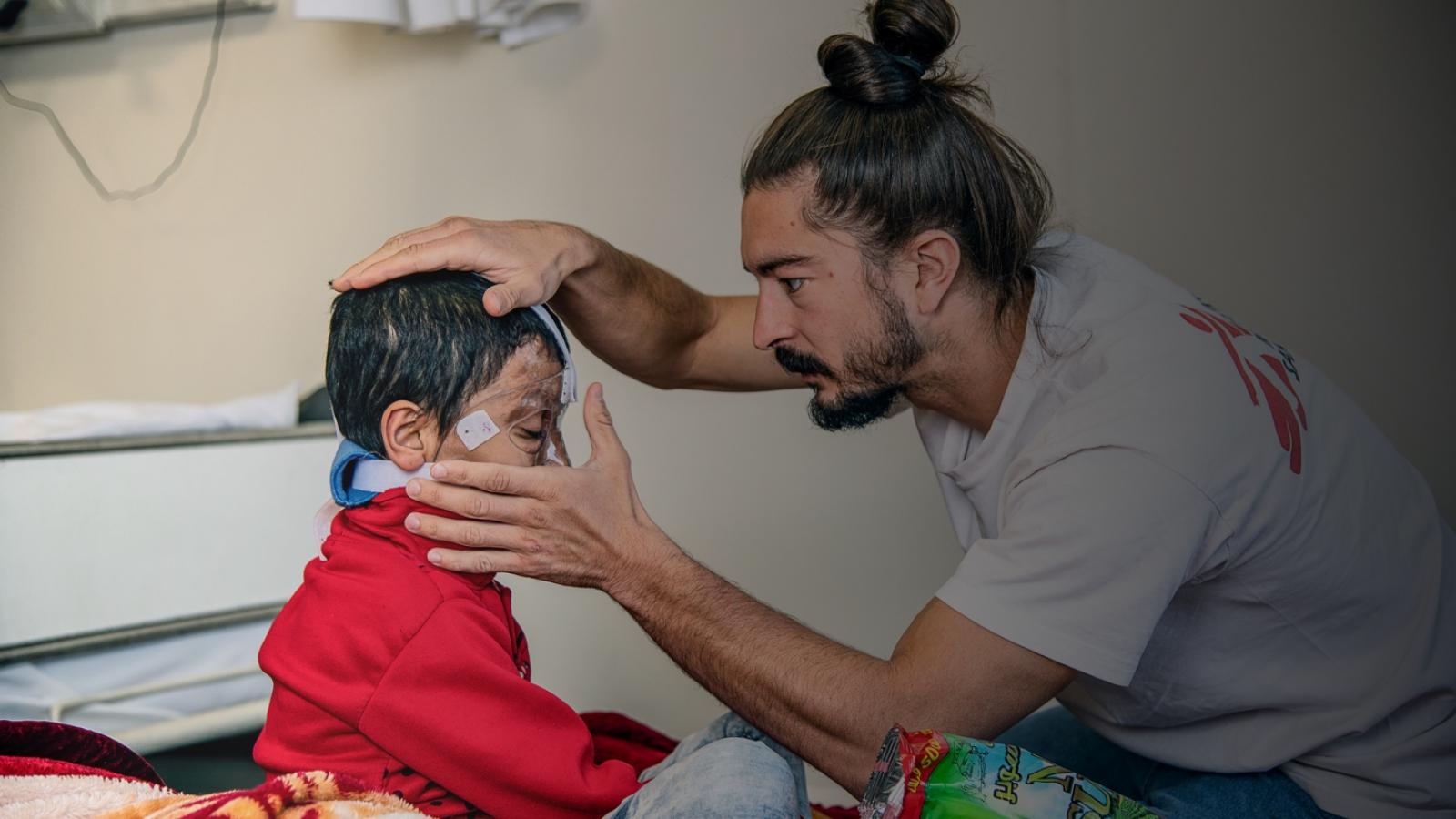 ABOUT THE RSP
The Reconstructive Surgery Programme (RSP) in Amman was established in 2006 to treat people injured in war and unrest. With a high level of surgical expertise, extensive facilities, and a holistic approach to care, the hospital provides a base for MSF to treat patients with complicated injuries - primarily from Iraq, Syria, Yemen and Palestine - who could not be treated in their own countries. The programme was initiated after victims of war in Iraq were unable to access the necessary medical attention needed, and has continued due to the ongoing conflicts in the region and the lack of appropriate healthcare facilities in war-torn countries.
The eight-story hospital has 148 beds, an operating theater with three surgery rooms, physiotherapy and psychosocial departments, a microbiology lab, and a new social and recreational space. In addition to orthopedic, maxillofacial and plastic surgery, the RSP provides psychological healthcare, physiotherapy and a safe space to recover, for adults and children who have faced far too much violence.
In 2017, the MSF Foundation introduced the 3-D printing project to develop prosthetics. Over the past decade, the hospital has become a hub for medical innovation, offering a holistic package of services and cutting-edge solutions to the extraordinary medical challenges facing its patients. MSF has also initiated a learning and training initiative at RSP where experts apply learner-centred methodologies to promote the development of highly specialized medical and paramedical competencies.
PATIENTS BY NATIONALITY
Most of our patients stay with us for months at a time. MSF provides transport to and from our patient's homes as well as accommodation and per diem for them and a guardian if required.
Three years later, MSF responded to the heavy casualties from the Iraq War by establishing a Reconstructive Surgery Programme (RSP) in Amman, Jordan, to treat the seriously war-wounded without access to proper healthcare.
The RSP was originally set up to treat war-wounded Iraqis. However, as violence spread across the region, with the 2008 Gaza War, and the Arab Spring in 2011, the programme began admitting patients from Syria, Libya, Yemen and Palestine.
In 2015, in response to the increasing need for reconstructive surgery, the RSP moved into an independent eight-floor hospital in Amman, in order to increase the quality of care and to admit higher numbers of patients. This hospital, where the RSP is remains today, has 148 beds, an operation theatre with three surgery rooms, as well as a physiotherapy and psychosocial department.
There is immense progress and success with which the surgery team manages to redress both the malfunctions and the aesthetics of the injured body parts. These achievements, which we are proud of as humanitarian surgeons, have had a considerable contribution to rehabilitating the victims and helping reintegrate them into their societies.
Maxillofacial Surgeon at the RSP.